September 26, 2010
Another early start on the canal. On to lock 22 as a beautiful sunrise met our eyes.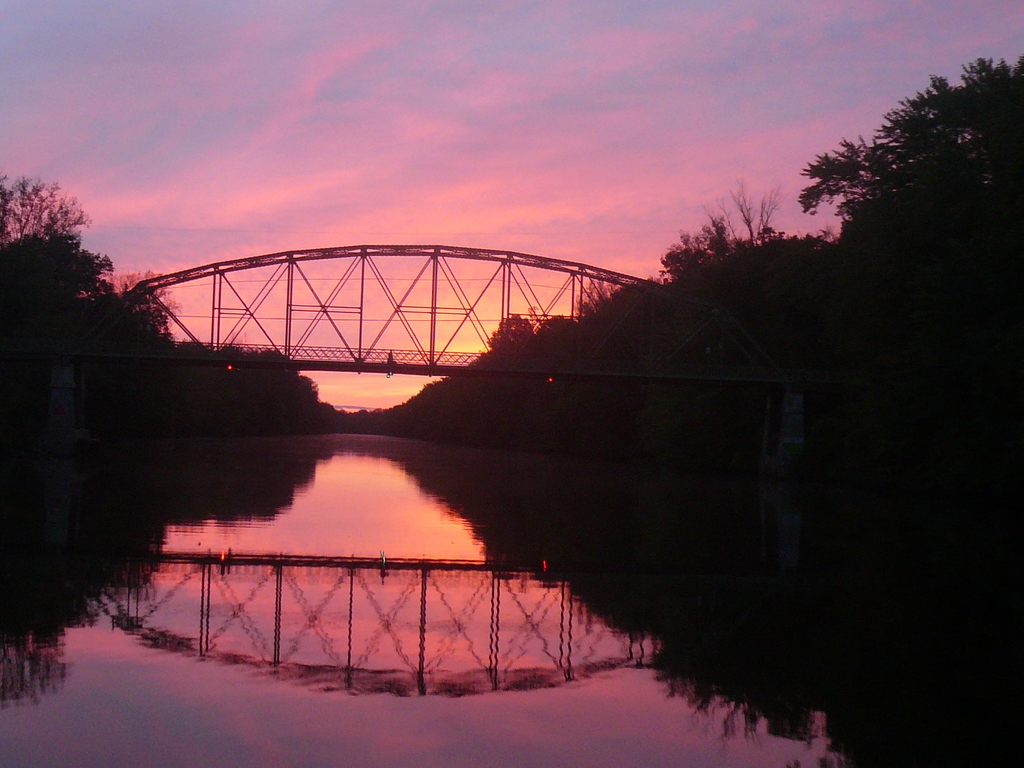 All was quiet on the canal for a while until – BOOM! BOOM! Cannon shots! Some kind of historic battlefield reenactment or camp or the like was to our right. We could see the cannon smoke through the trees. Poor Spinny ran down into the cabin!
We went through the largest lock on the canal today – Lock 17. Instead of swinging doors at the end, they had a lifting door with a giant counter weight. The drop was 40.5 feet. The walls were spilling water out of them. This was not only the largest, but the leakiest lock we'd encountered! When we went under the lock door, water was dripping down. Kris, manning the wheel as usual, tried to zip everyone out of the cockpit cover and force us to get wet. I forced my way in, but Carol and Gary didn't make it. The leaky lock got them.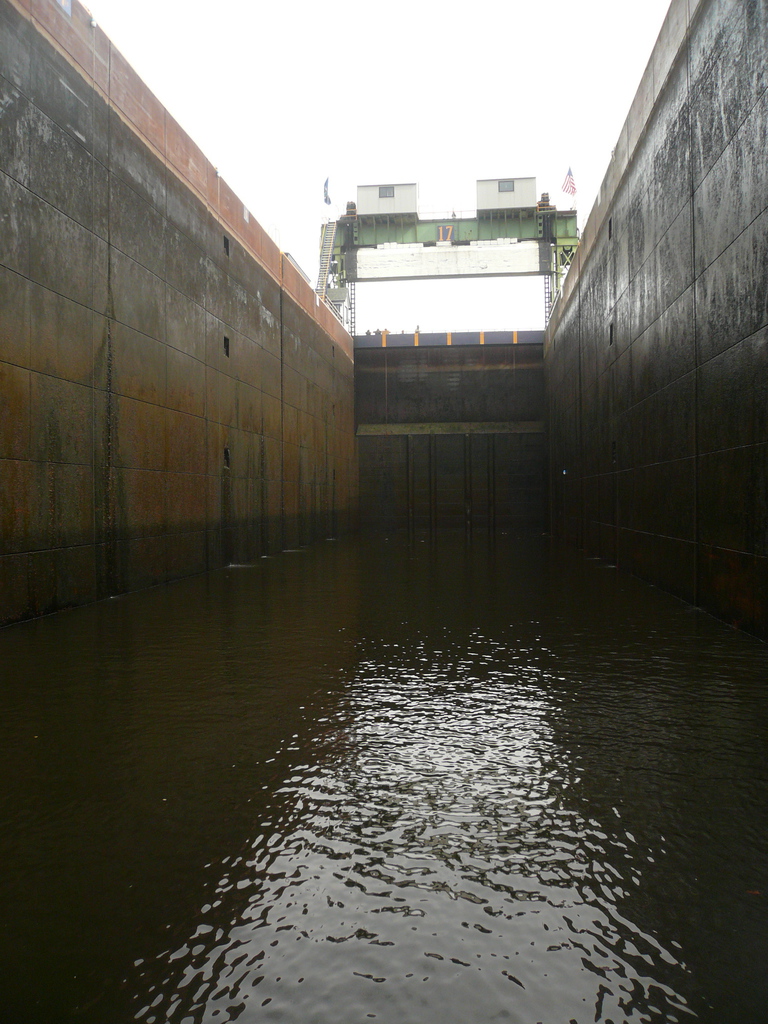 We stopped in Canajoharie, the location of the Beech-Nut factory as well as several beautiful old buildings. Kris and I came across the home of Mr. Wagner, the inventor of the Sleeper Car and Palace Car for the train lines. The poor old house was rotting apart. Gary pointed us toward a stone house in better condition. I had visions of old ghosts in this old town running through my head.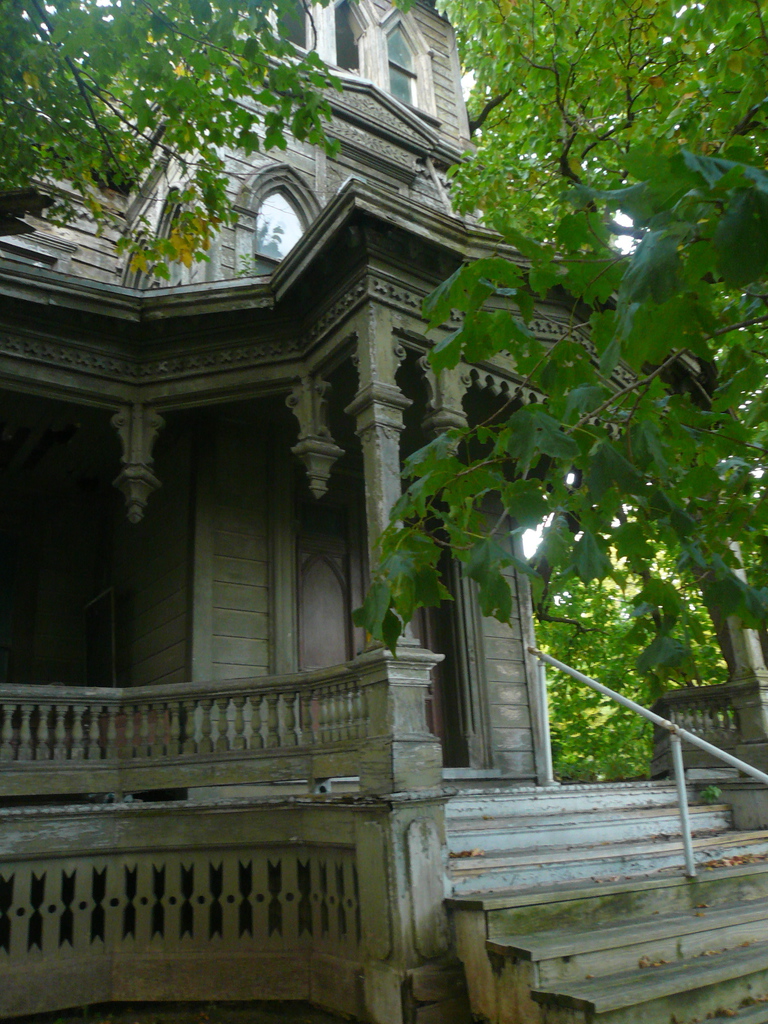 277 miles down the Erie Canal.