September 24, 2010
We left Spencerport around 7am. The sun rose as we set off, making the sky turn shades of orange, yellow, and pink. The air was warm all around us. It was going to be a hot day!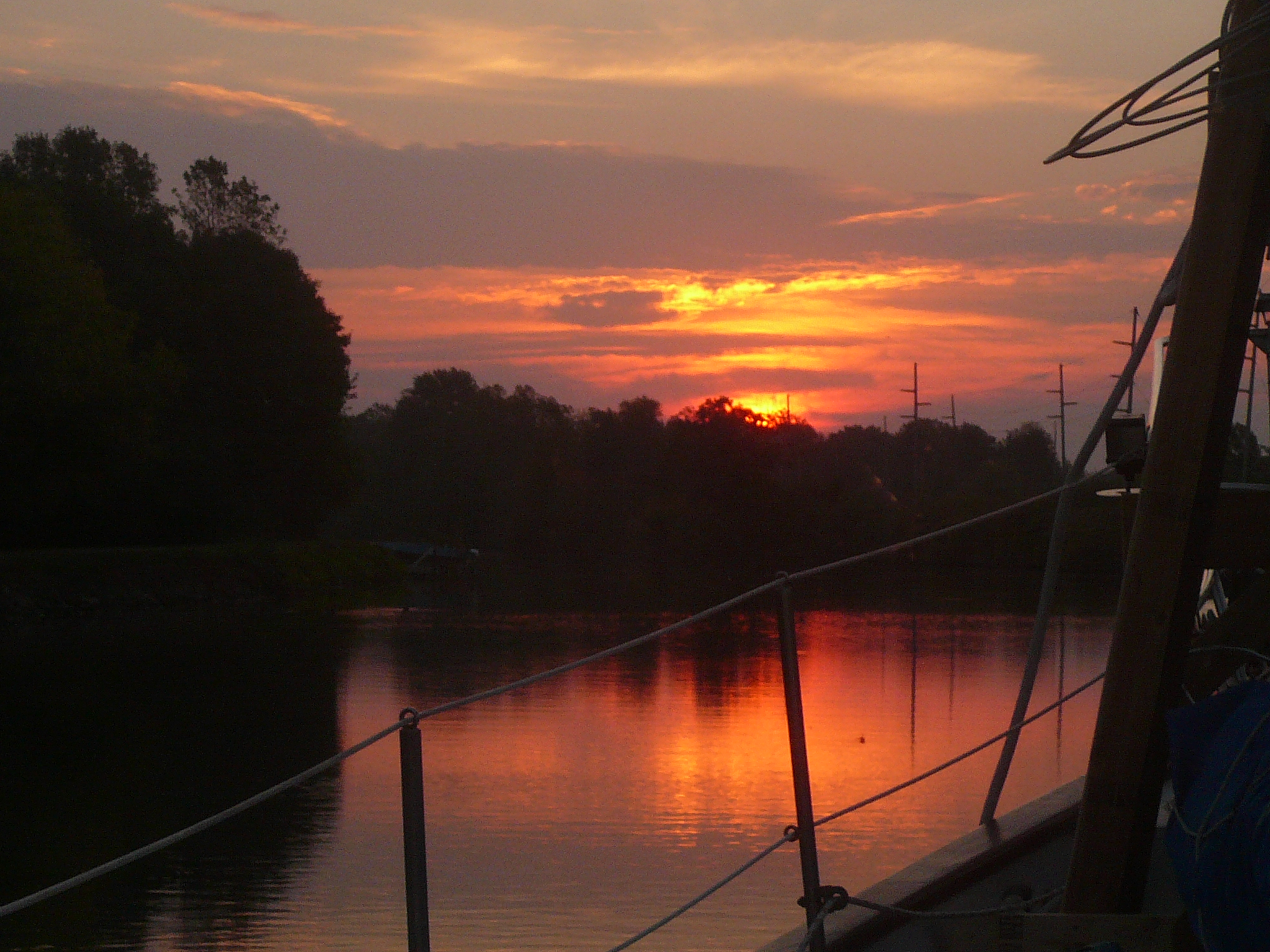 We motored on….and on…and on…
The heat pressed down upon us. The temperature rose near 90 degrees Fahrenheit! It felt like the middle of summer, so Kris and I made some lemonade. Yum!
It was coolest down in the locks.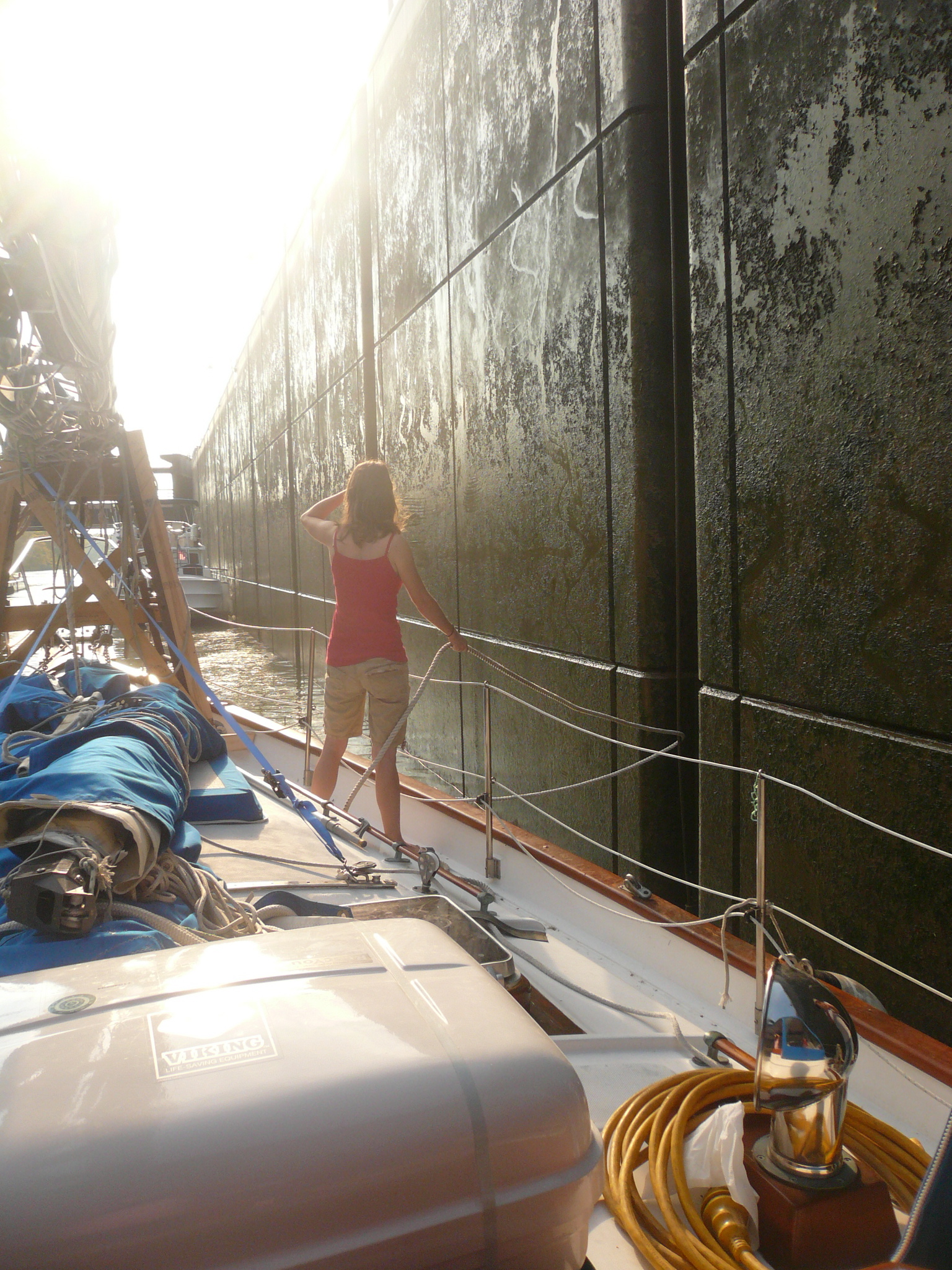 We made it to Lyons by closing time. We explored the little town, riding the bikes and motor scooter around. Not too much to see, but there were some historic canal ships docked on the wall, and showers! After a hot, sticky day, there's nothing better.
117 miles on the Erie Canal.