October 9, 2010
We awoke at 5:30am, ready to be on our way down the Delaware-Chesapeake Canal. When we reached the canal, the sun began to rise behind us. This was hopefully our last day of cruising before reaching Annapolis, MD.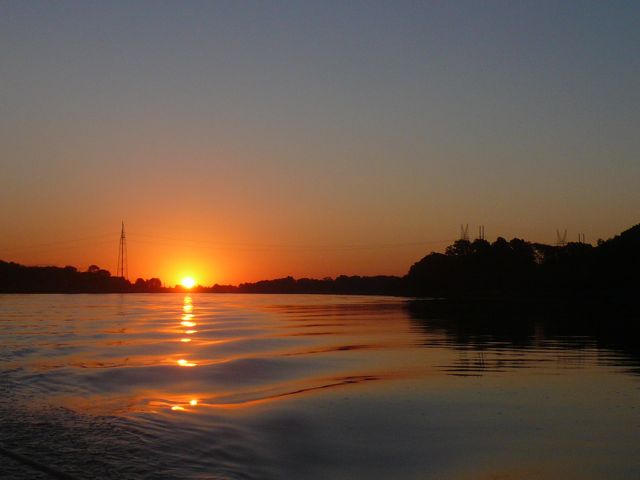 Once out of the Chesapeake Bay, driving the boat became a strange game of dodge the crab trap buoys. Some hid just above the water line, sunk slightly into the water because the fisherman had not attached enough line between the trap and the buoy.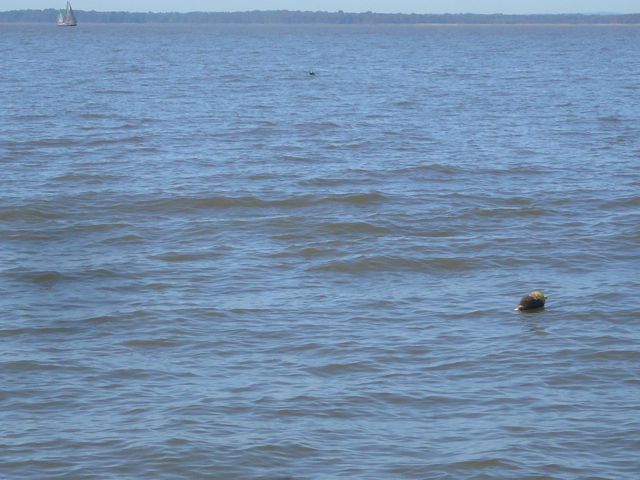 After several hours, the Chesapeake Bay bridge appeared on the horizon. We were close! As we got nearer to the bridge, sail upon sail began to appear on the horizon.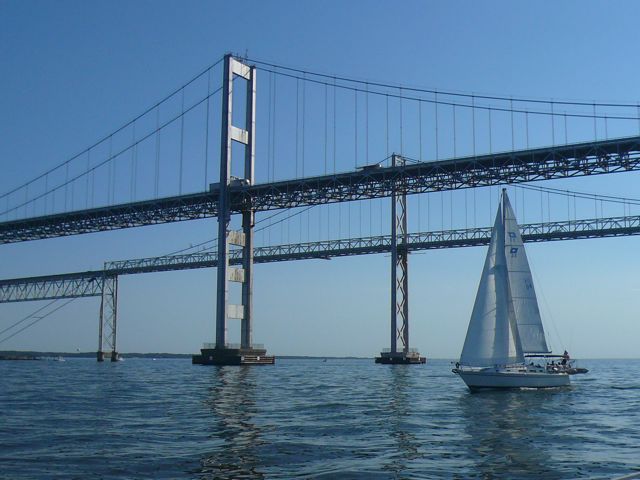 As we went under the bridge, an amazing sight stretched out before us. The water was filled with white sails. Big ones, small ones, tall ones, short ones. White triangles gliding gracefully across the bay. We were definitely close to Annapolis, the sailing capital of America.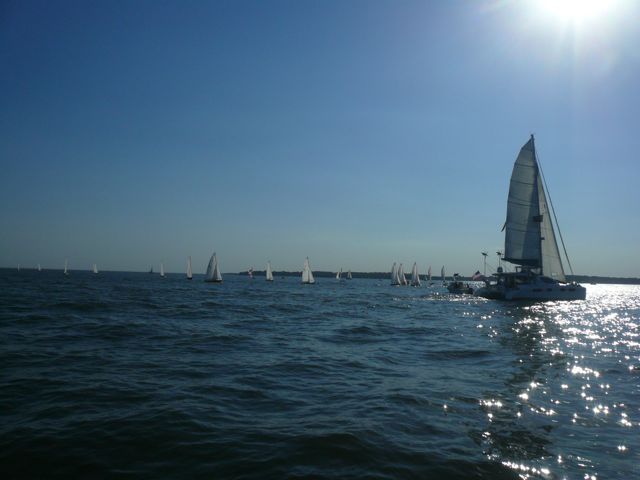 We turned and weaved through the white sails until we came to the city. I'd never seen so many masts pointing up to the sky in my life! Colorful flags waved from one group of masts. This was the boat show.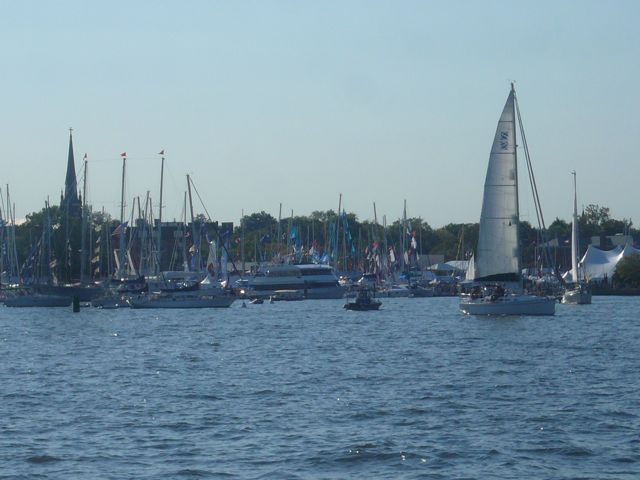 The docks and anchorage's were filled to the brim. We tried to find a spot near the city, but wherever there was a gap, the water was too deep. As we tried to find a spot, boats came constantly in and out of the harbor.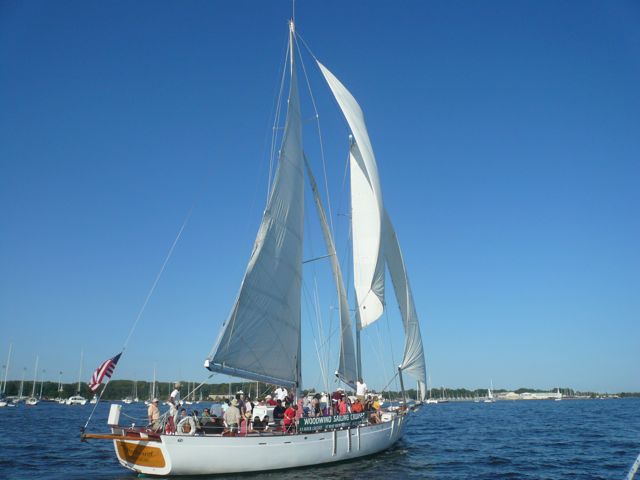 The woodwind schooner giving sailing tours.
Little thistles weaving in and out of the anchored boats, coming back in from a race.
We finally headed in to Eastport just south of Annapolis. Here was found wonderful harbor up Back Creek. All along the water are marinas, and boats were anchoring out in the middle of the creek. It's a nice quiet spot and Annapolis is only a short dingy ride away.
We took the dingy in to the city to explore and grab some dinner. Pizza! The best pizza in town. Now, I'm very proud of the pizza I serve at Amato's Pizza in Delaware, OH, but this pizza took the cake (or the pie). The best pizza I have ever eaten. (Excuse the bite in the slice…I told you it was good!)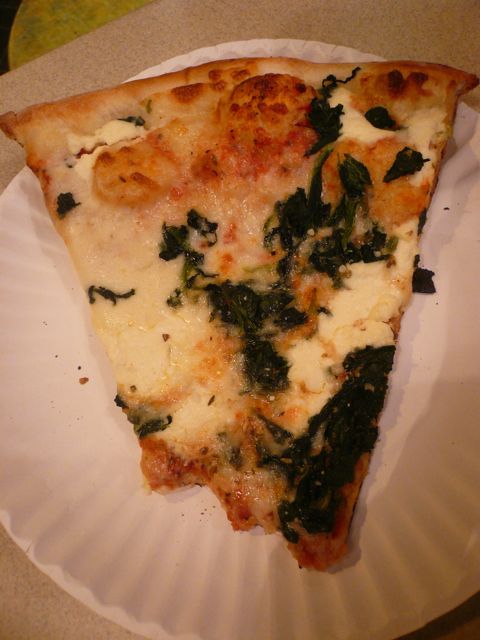 We're off to the boat show tomorrow and are so glad that we've made it here just in time.