September 23, 2010
Waking up at about 7am this morning, we prepared to go through our first locks on the Erie Canal. Locks 35 and 34 are step canals, right in a row, enabling us to go down an otherwise very steep slope.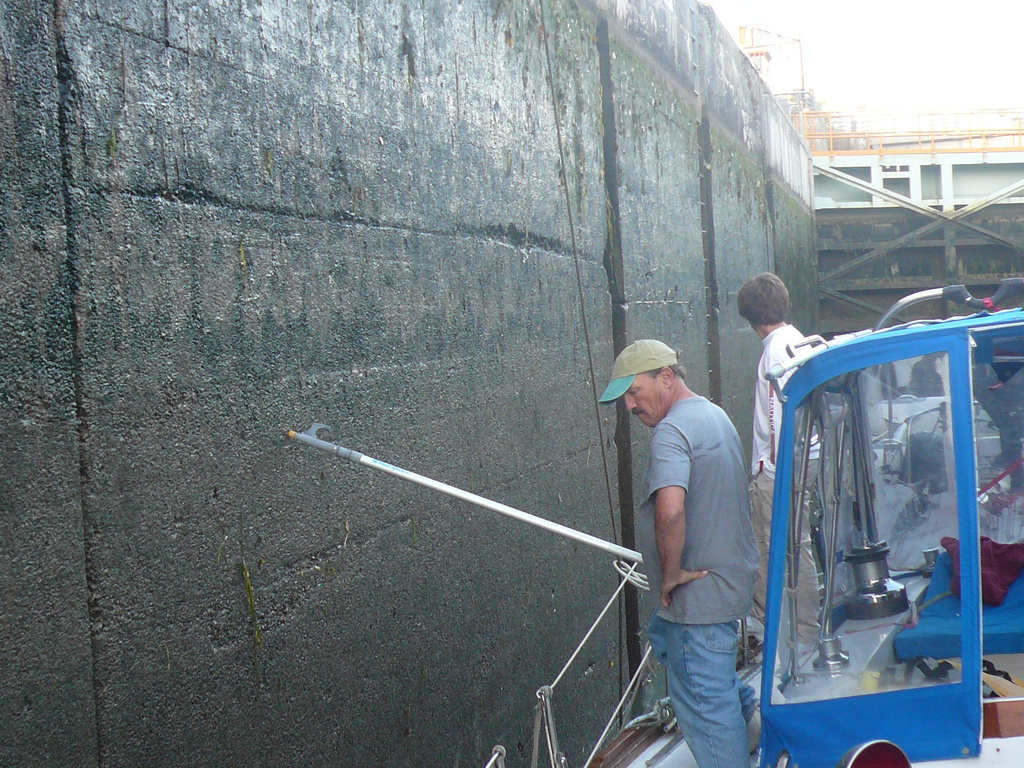 Once through the locks, our day was spent moseying down the canal, traveling under bridges and calling lift bridges on the radio. Some bridge operators oversee several bridges in a stretch. One man had to drive 5 miles from one lift bridge to the next in order to operate the second one for us.
We've put in for the night in Spencerport, NY. It's a very cute little town. Kris and Emily road the bikes around town. We were able to pick up some groceries at Tops, wash some clothes at the laundromat, and take a gander at the lizards at the Reptile Guys!
67 miles down the Erie Canal.