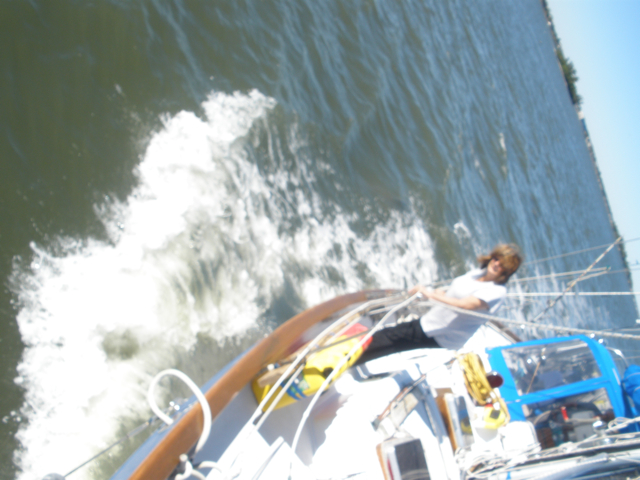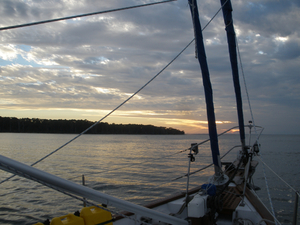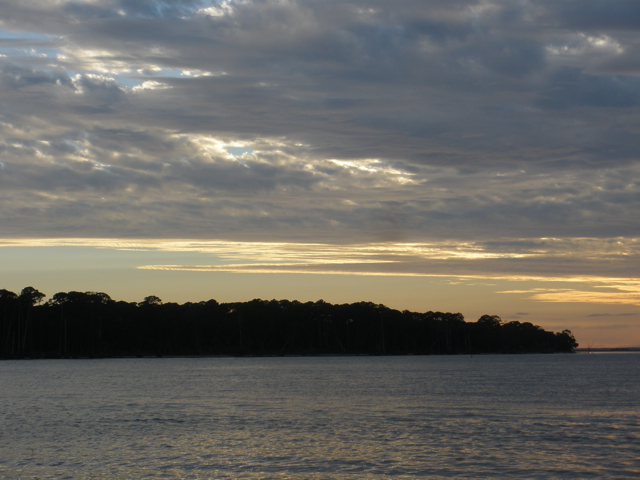 Just to update everyone we went home for a week after Thanksgiving and then returned to the boat in snow and cold. I have to say that I do not miss the cold and snow. The people back home working on the business are doing a great job. I is nice, very nice, not to have to worry about the business. Thank You All.
The trip from Hilton Head south was uneventful. However the cool weather seems to keep chasing us south. We made stops in St Kathrens Island, St Simons, Jeckle Island, Ga, Fernandina, Fl , St Augustine, Fl, Daytona Beach, Titusville, Fl,  Indian Harbor beach at Telmar Bay Marina, then to Ft Pierce, Fl, where we are today  12/17/2010. All in all a great ride. Special note for Indian harbor beach Telmar Bay Marina. Th people there were great and very friendly and helpful. A really beautiful marina and the docking price was great $1.25 per foot. We highly recommend it.
We are now heading south to Palm Beach and will make the jump to the Bahamas within a week depending on the weather. We have updated all the boat systems, fuel filters, oil changes tightened nuts and bolts and stocked up on filters, and anything else we will need while on the islands. Nothing else but food and fuel will be needed to make the passage to the Bahamas.
I plan to keep up with the posting while in the islands however internet access is not always available so keep checking back.