September 25, 2010
We were up before the sun this morning at 6am! Time to get an early start…we've got to make it through this canal!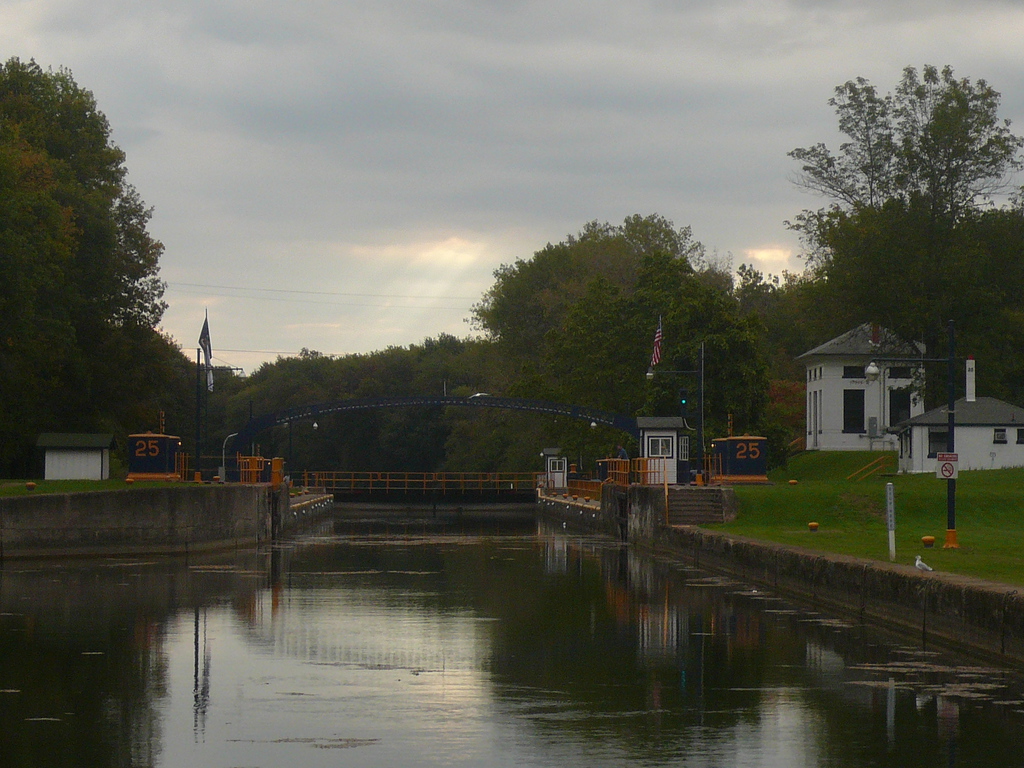 As we motor endlessly on, the trees around us begin to change color. Fall certainly is beautiful on the canal.
Today it cooled off significantly. From 90 to 60 in just one night. Talk about your crazy weather! Now it feels a little more like the end of September at least.
We made it across Lake Oneida today. It was strange to see such and expanse of water after seeing nothing but the canal walls. We were sad that the masts were down. No sailing for us, but we did see another ketch out on the lake taking advantage of the winds.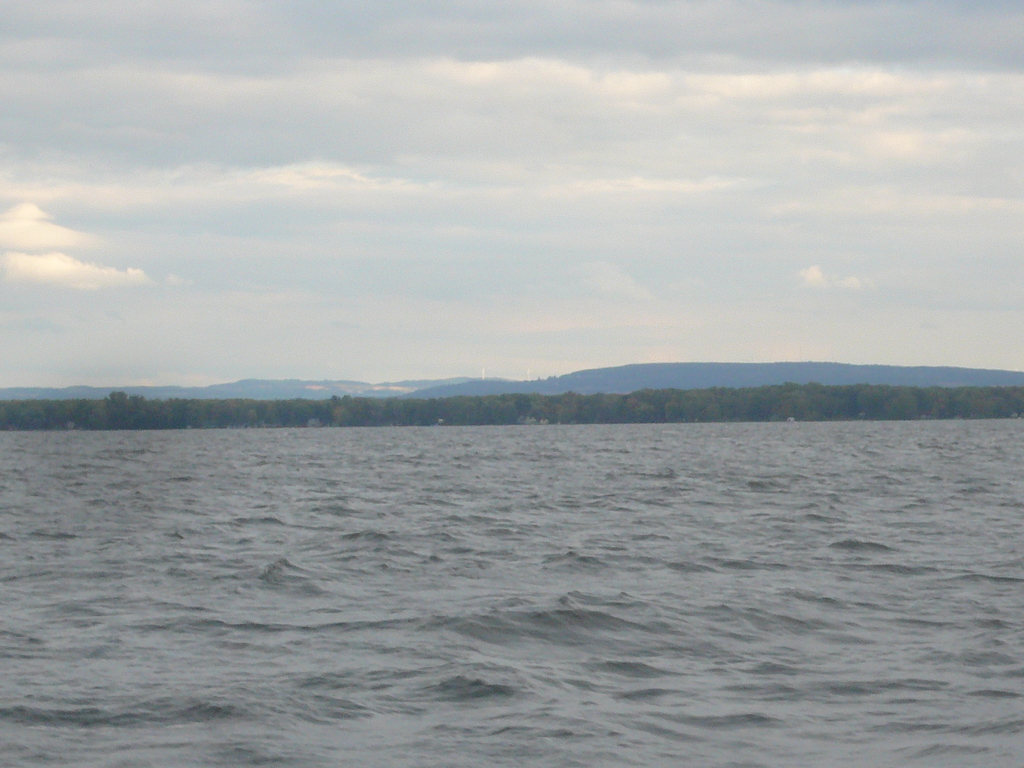 We docked in Sylan beach around 7pm. We'd gone 90 miles today. Fine progress thus far. So that makes our total…
208 miles on the Erie Canal.