Sorry the blogs are so late! Got caught up in getting to Catskill to take the masts down, then Catskill didn't have a good internet connection for us. Figures! Here's posts from the past few days. Anyways….
September 28, 2010
Change of pace. I'm going to post photos (since they are in high demand) and write a few little captions underneath to give you little pictures into our day.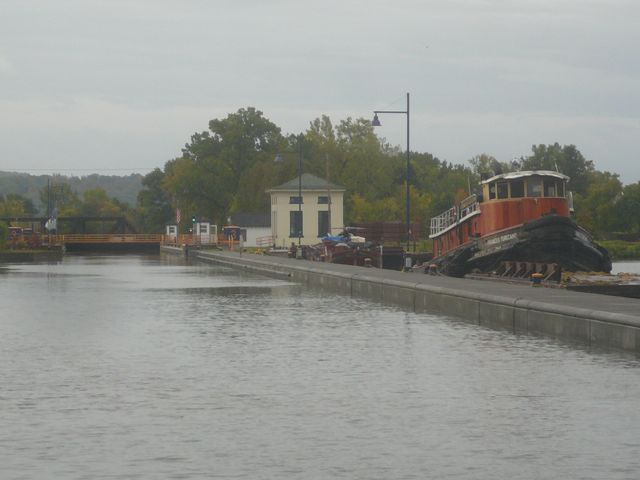 Here comes the last lock on the Erie Canal!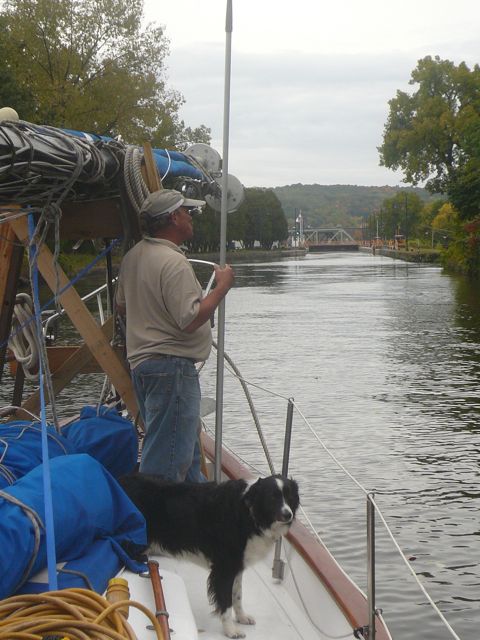 Spinny and Gary are ready for the lock.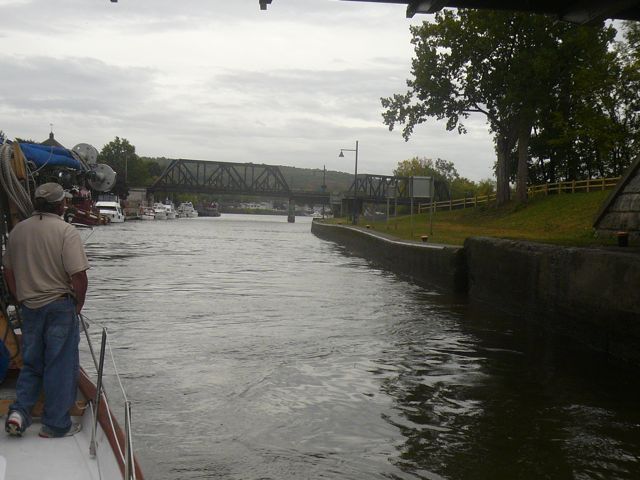 We're through, and on our way past Waterford. It looked like a nice place to stay, but we had bigger fish to fry.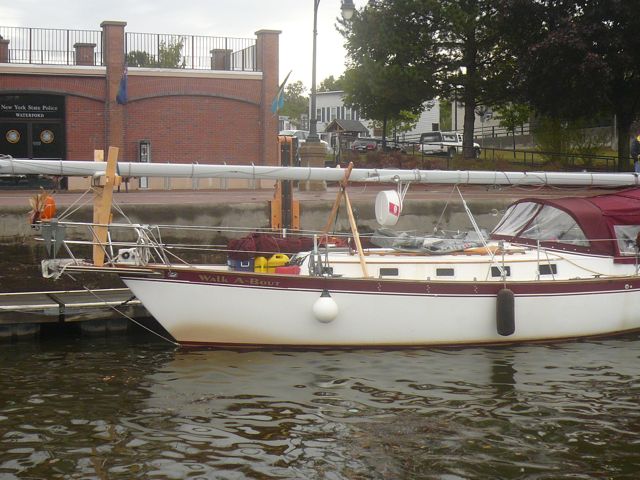 We met this boat in Sandusky before we had left. Walk-a-Bout. Safe sailing to you.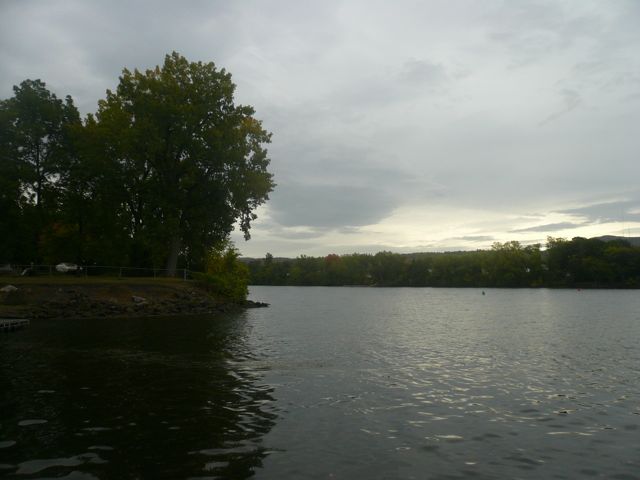 Where the Erie Canal runs into the Hudson.
A replica of Henry Hudson's Half Moon, docked in Albany, NY.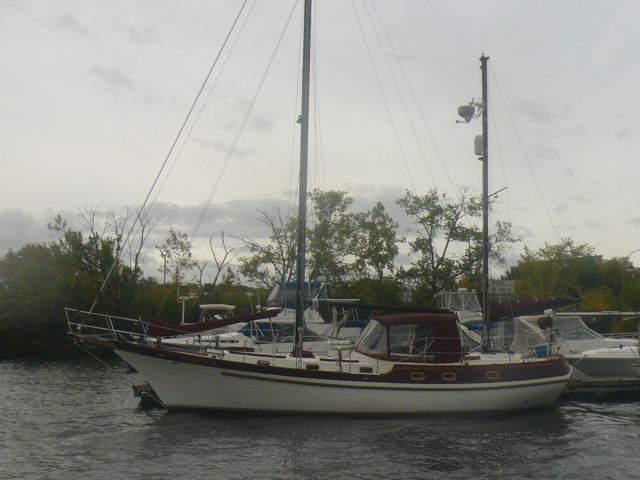 We saw our red sister docked outside of Albany. Her masts stood tall. We were jealous.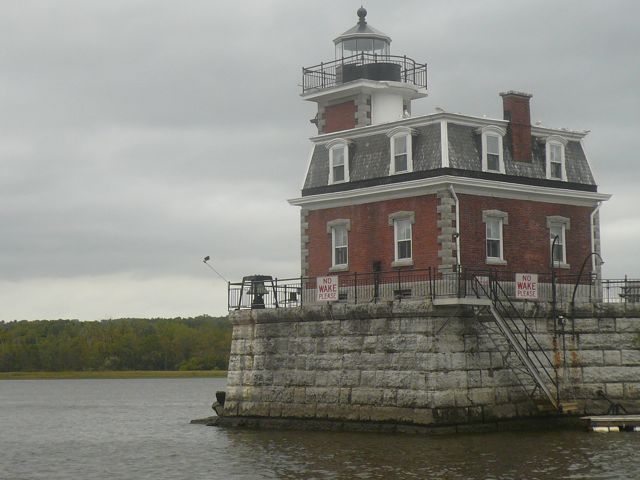 This light house stood in the middle of the river. There are something like seven of these still standing and working in the river today.
Soon we pulled into Catskill, NY, more than ready to have our masts back up, standing proud and tall.