Departed Tangier Island at 8:04 am at low tide with a 6 ' draft. Mr. Parks warned us to be careful. Staying in the cannel we were ok but you must stay to the south side of the channel and stay well within the markers when outside the harbor.
No wind so we had to motor the whole way, boring.  Pinkem kept us company and did a Hula dance to make the time go by faster. A fair number of large and small craft as we approach the hampton river. Over all a very pleasant journey.
Pinkem Hula Dance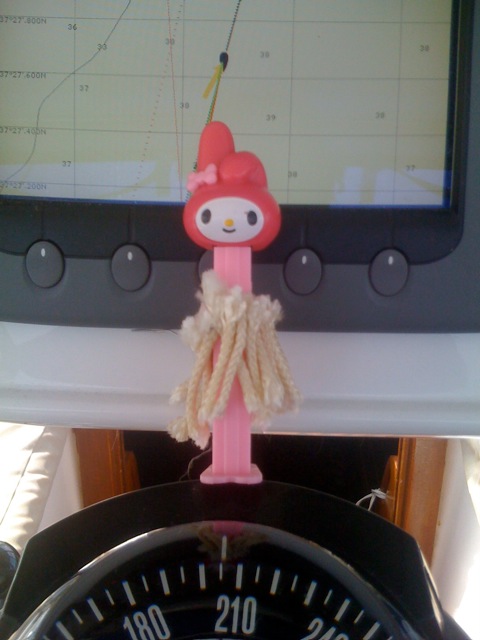 Arrived at port at 5:32 pm. Kate the dock master helped tie us up at the city docks and greeted Spinny , she met her at the boat show. Spinny was invited to Mutt Mixer tomorrow night with drinks, appetizers and a social gathering for all the mutts. We will let you know how it goes. Walking around Hampton we found the people to be warm and friendly and the city clean and inviting, for a Sunday night.