2-26-11
We stayed in Emerald Bay one more day to clean the boat up – the cockpit screens, the stern, the sides of the boat outside the cleaned ports, the floors and rugs, and we started on the inner ports. Phew! And there's still more maintenance to do. It seems like there always is!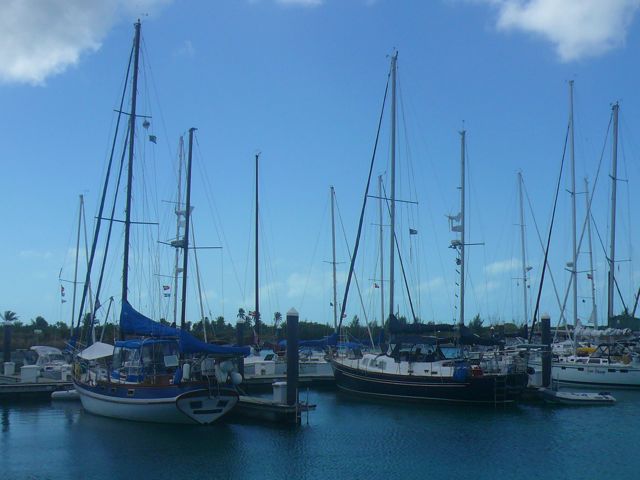 2-27-11
Today it was time to join the Mounts and all the rest of the cruisers over by Stocking Island, across from George Town. The wind was coming at our bow, so we motored over. The waves were 4ft at least, and the boat was tossing and turning like a bucking bronco. Where was cowboy Shane when you needed him?
After finding Moonshine, we anchored in a spot close by. There are so many boats here! It's like a boat museum, sailboats and a few power boats of all shapes and sizes. On our way to meet up with the Mounts at the Chat and Chill beach bar, we saw our Sandusky friends on Midori. Of course we had to make a pitstop to say hello. They told us that the rest of the Ohio crew was here as well, on Renaissance and Obsession. How funny that all these people from around the Sandusky area are all here in George Town at once!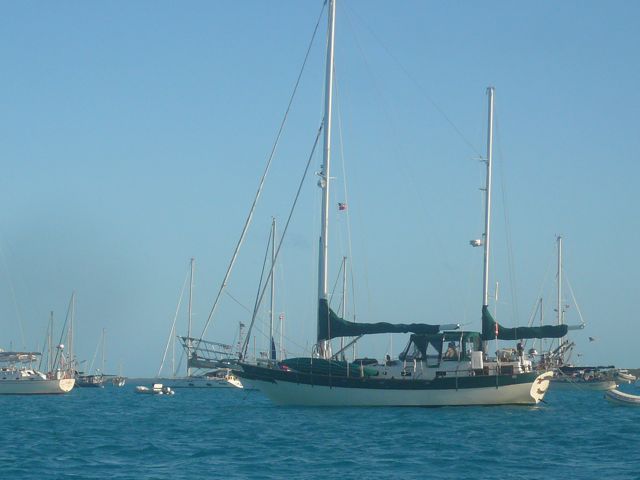 The Chat and Chill was a fun place, a little shack of a bar that serves food and drinks until around 6:30pm. There were a lot of cruisers all hanging out there, burying each other in the sand, kids playing on the beach, everyone just chatting and chilling and having a good time.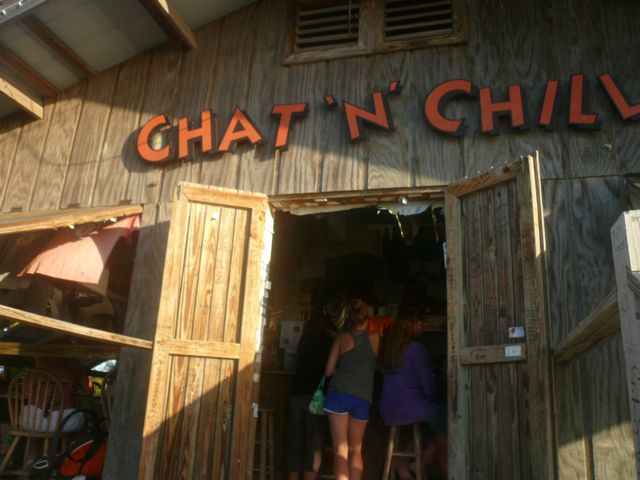 Later in the evening Kris and I joined Shane over on the Hamburger Beach where a bunch of cruisers were holding a jam session. There was a guitarist, a drummer, a saxophonist, and Shane on his fiddle. There was music and drinks and much merrymaking. The other musicians had been playing together for a while, but all were glad to have Shane and the fiddle. He probably heard the comment that he should go play on the roof a hundred times. I think he definitely had a good time jamming with the other cruisers.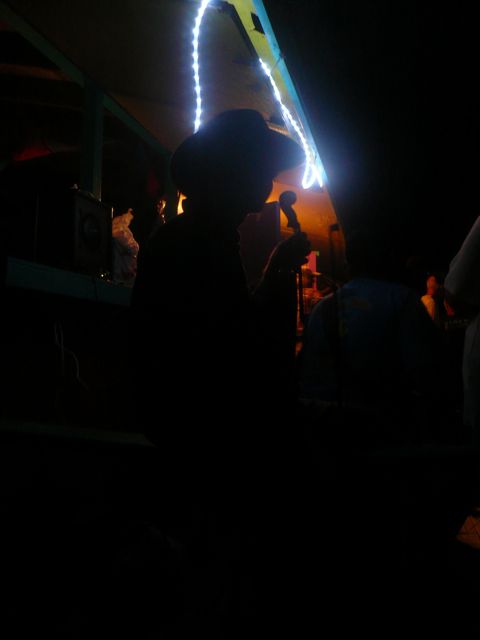 Standing on the dock at the Hamburger Beach, the air above the water was dotted with lights, as if a floating city had moved into the anchorage at Stocking Island. I don't think I have ever seen so many sailboats all anchored together in one place! It looked as though some of the stars had fallen down from the heavens and came to rest just above the dark sea.