3-1-11
The first day of March and the last day at Stocking Island before we head further south. The day started out with the pre-regatta dingy parade! We were not in the dingy parade, but it looked like a lot of fun, dressing up your dingy and motoring around the boats.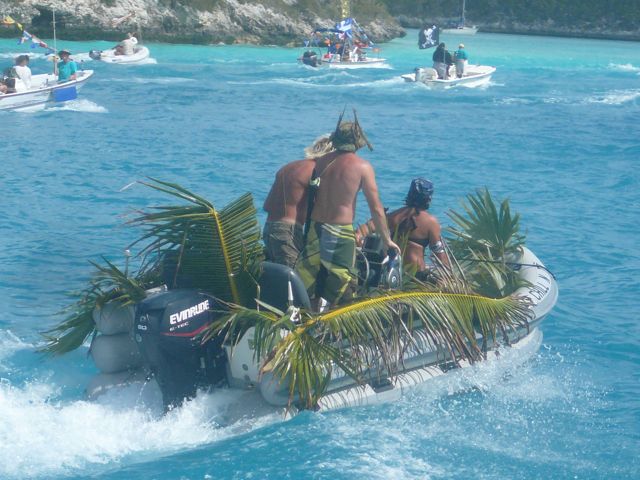 While Kris helped Shane with the last of his math homework, Gary, Spinny and I headed over to the island for a bit of exploration. We climbed to the top of the hill with with stone monument. On the way up, Spin got spooked by a little lizard. Silly Spin dog! Way to guard your people from the evil lizard!
The view from the top was spectacular! The water was beautiful shades of blue, green, black, and red. All of the boats here for the regatta tomorrow stretched out off the southern shore, a seemingly never ending line of masts standing proud and tall all along the shore.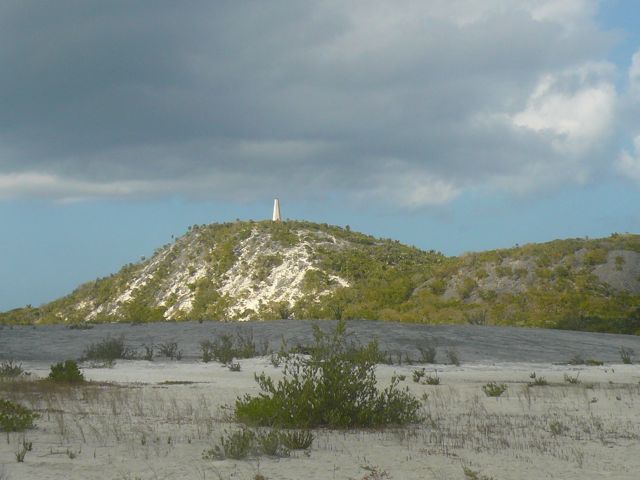 Later Kris and I headed out for a bit of last minute supplies before we left George Town. The rest of the evening was spent over on Moonshine for some farewell drinks, nachos, coffee and dessert. Thank you Moonshine for a wonderful evening! Hopefully we will all meet up again when we come back into George Town later this month.