2-23-11 to 2-25-11
We left Lee Stocking for Great Exuma Island and Georgetown. On the way, we radioed a marina just north of Georgetown that the Cleveland couple had told us about. They had said something about free laundry and said that it was a beautiful place to stop and a must see. We found out that we could stay there, tied up with no electric or water, for $1/ft each night. There is complimentary laundry machines, showers, and a club house with a pool table, tvs, dvds, board games, good internet, and a printer. We decided to stay for a night and try it out.
We've been here for 2 1/2 days! Needless to say, we have been very pleased with the Marina at Emerald Bay, though we never really considered ourself resort people, let along Sandals Resort people. We rented a car yesterday and explored the southern part of Great Exuma and Little Exuma. We lunched at Santana's in Williamstown, Little Exuma. The food was of a local flavor and very good. Good enough for the stars even, as it is here that Johnny Depp and Orlando Bloom came to eat and chill sometime during the filming for Pirates of the Caribbean. Next door Santana's mother sells bread and other baked goods. The coconut bread is to die for!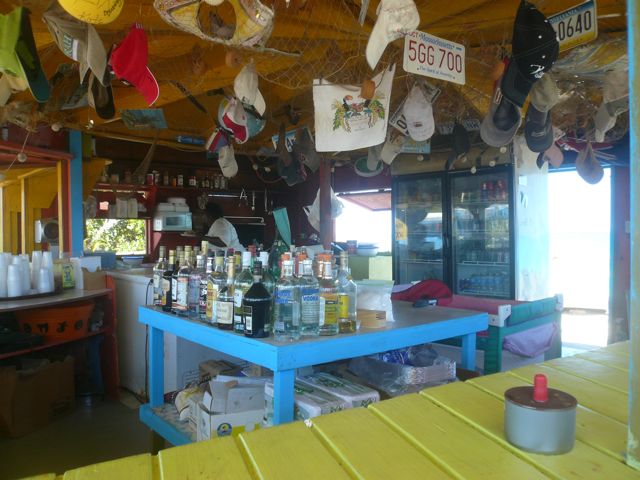 In Williamstown there is a large salt lake where plantations used to harvest sea salt. A large stone pillar sits atop a hill on the east side of the island, beckoning boats in to come and get their salt. No one officially farms the lake today, but locals will still collect the salt and process it to sell as souvenirs. Kris and Gary decided to harvest there own salt. They mucked around in the lake, picking up handfuls upon handfuls of salt. Who needs to buy fancy sea salt when you can just scoop it right off the ground!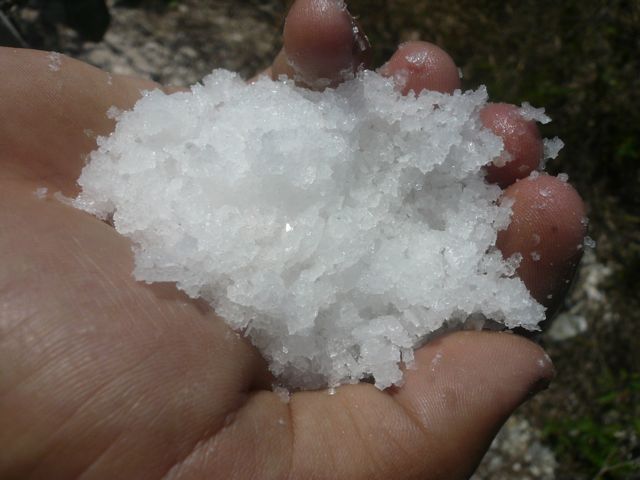 Georgetown is a little smaller than we expected it to be, but from the few hours we spent there, I'd say it was laid-back and a good place to chill. The anchorages all around are packed with cruising boats! We'll have to explore the town more later.
Today we used our remaining time with the car to explore northern Great Exuma. We went a little further down the road from Alexander and found a man who builds and repairs small wooden sailboats for a living. We searched for an alleged fruit and vegetable market, but a dry spell had killed most of the crops this year.
The remainder of the day was spent straightening the boat up, filling up on diesel, and relaxing. Tomorrow we will probably leave the marina and take the boat over to Stocking Island and Georgetown.