October 1, 2010
We're making our way down the Hudson to New York City. The views are beautiful, but the weather is wet, rainy, and misty.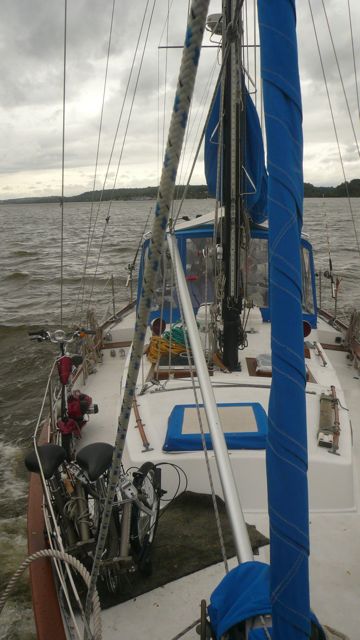 Horizons cuts down the waters of the Hudson. She's bound for the Big Apple.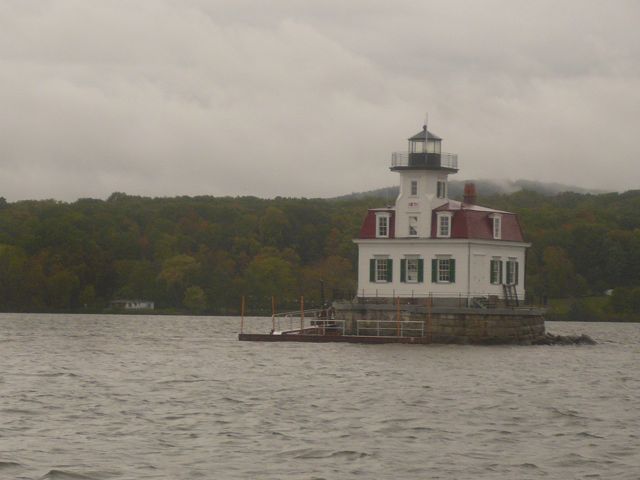 Lighthouse ahead! Yet another one of these beauties standing out in the middle of the river.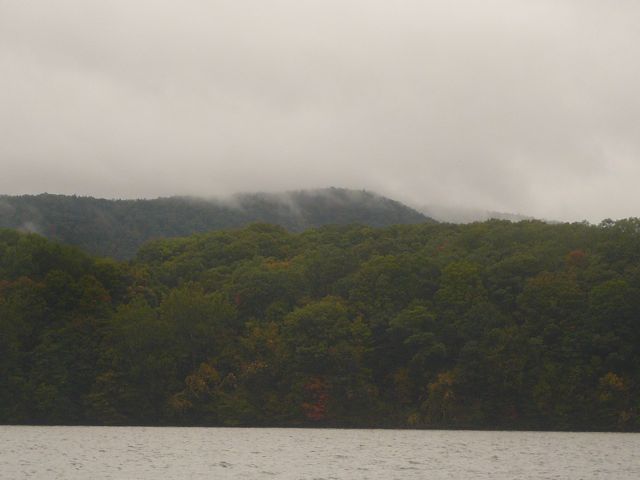 Mist pouring over the mountains.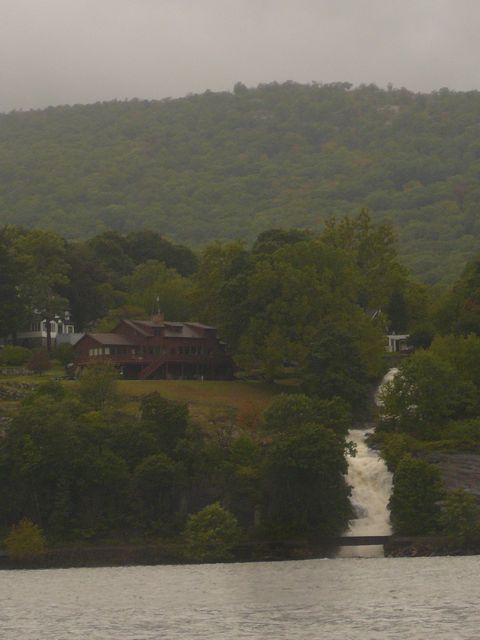 A beautiful little waterfall pours into the river.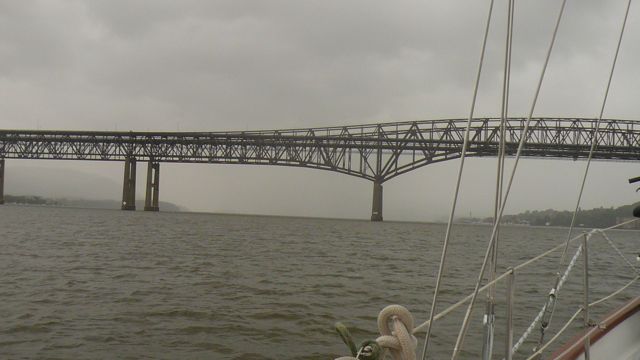 Fog behind the bridge. It looks as though the world just disappears.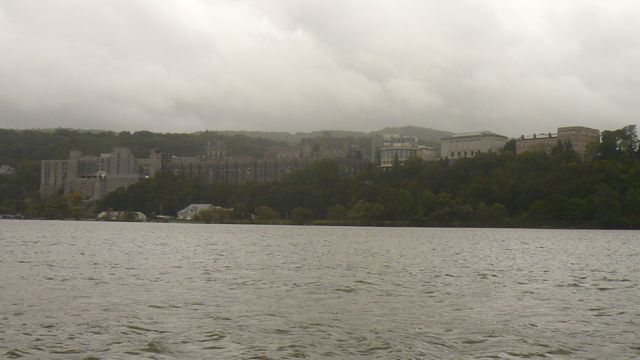 West Point on the cliffs.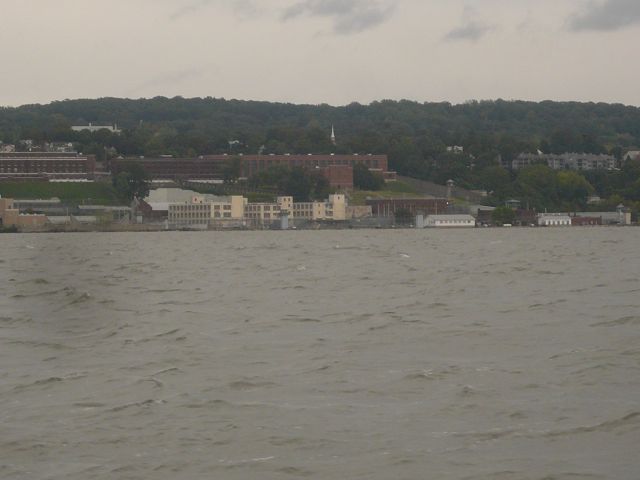 We stayed by Ossining, NY for the night – home of the Sing Sing Prison. Gary was threatening to throw me in there, but I knew better. They'd be after him before long.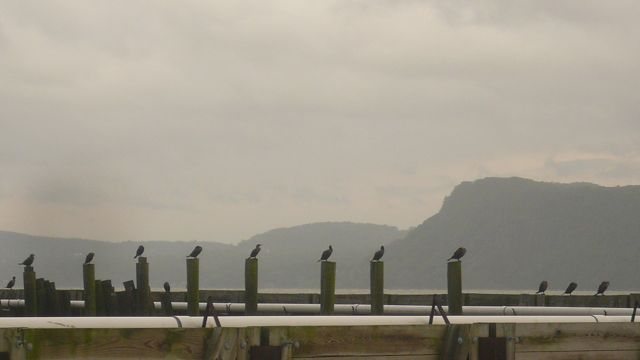 Cormorants take their posts for the night as we settle in. Tomorrow it's off to New York City. The weather is supposed to clear up and sunny skies should greet us in the morning.
Extra Note: Our trip into NYC will be posted in one post, probably sometime tomorrow. However, here's a little preview picture especially for our friend Hans: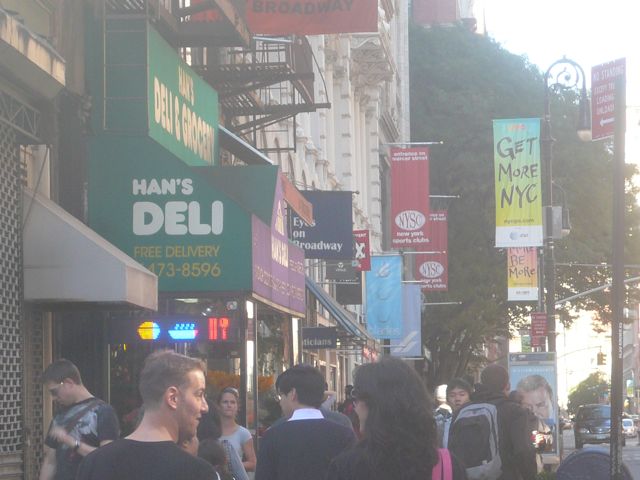 You didn't tell us you ran a deli Hans! Why don't you share some sandwiches with us next time? It's the least you could do for us.
Also: If you would like to see more photos of our trip, visit our blog album.